3 steps to your new Homepage
Your ideas are our goals
In a meeting, we discuss together your ideas and how these goals can be achieved cost effectively.
Installation & implementation of the Homepage
From the installation of the base system on a suitable Webserver, to the final finished Website, we do all the work for you!
Tweaking & completion
After the completion of the pages, the contents are again optimized, notes, comments and unneeded parts removed so that your Website can take its first visitors in reception.
Your benefits with a homepage from Medialekt
Custom Templates
Get

a

custom created

T

emplate

for your Webiste

that is optimized

for Search Engines

which contains

the

latest techniques

already

.
Own adjustments
With free CMS systems you can quick and easy customize your Website content independently, even without programming knowledge.
Social Media Sites
Get the most important Social Network Sites that complement your Homepage and you are directly in contact with your visitors.
Search Engines
Get optimization for Search Engines, of loading times, download volumes, metatags and microdata to link building to get more visitors.
Legal examination
Check together with our partner lawyer

your finished

web

page

and

ensure that

your site

also

meets the legal requirements

.
Visitor analysis
Analyze with appropriate tools, the behavior of your visitors and respond to the results with further optimizations on your site.
Backup & Updates
Let us

backup

and

update your sites in order to

keep

your new Homepage

up to date and

save

your

brand

new

presentation

.
Content updates
Let us regularly update the content of your Webpages and thereby provide your visitors coming back with interesting news.
Websites for EVERYONE, on EVERYTIME, from EVERYWHERE
Whether computer, notebook, tablet or smartphone. With new web techniques to your dream Homepage.
Addon Packages for your Homepage
For ultimative Performance
Get the maximum from your Homepage, without continuous backup and update time.

We do that for you!


Joomla! Homepage Core Updates
Joomla! Homepage Core Updates
Joomla! Backup & Update Package
1x Data & Database Backup
1x Joomla! CMS Update
1x Update of the free and committed commercial Extensions
from 10 € / Month plus Tax
Project Sites from Medialekt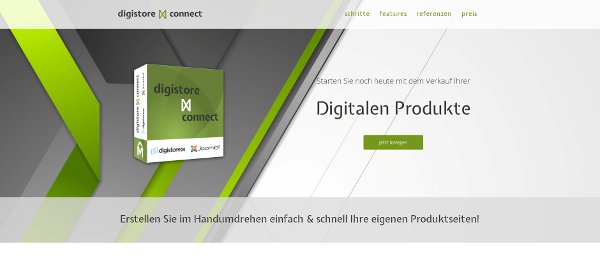 With the Digistore Connect Component, you can connect your Joomla! Website to the service provider Digistore24.
This will make your own Website to the sales Page of your services.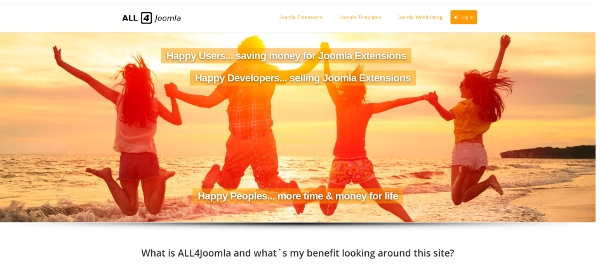 ALL4Joomla is a new platform for Joomla! developers, template designers and web hosters.
Visitors will get discount codes for their valuable extensions & services.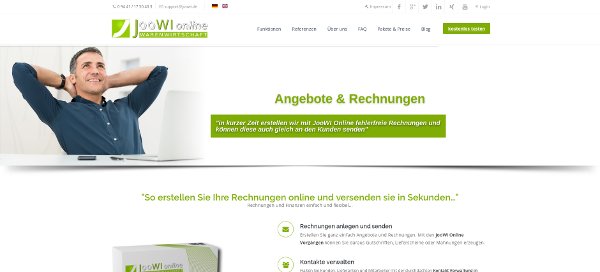 JooWI Online is a Joomla! based hosted Web Application for managing your Business Processes such as Customers, Contributors, Quotes, Invoices, Accounting, Drives and Tasks.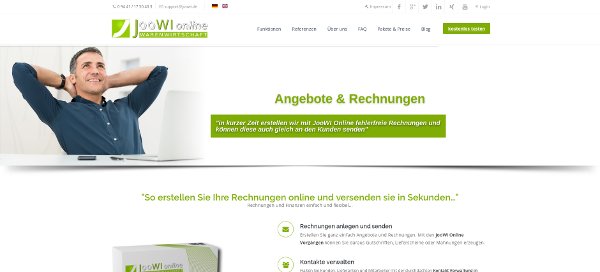 JooWI Online is an Extension for Joomla! Websites for managing Business Processes such as Customers, Contributors, Quotes, Invoices, Credits, Accountings, Drives and Tasks.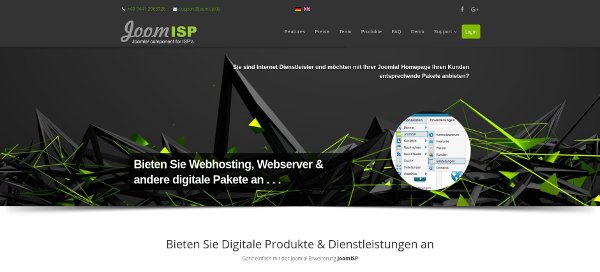 With the Joomla! Extension JoomISP you can offered Digital Products on your Website. JoomISP can be expanded with numerous plugins for example Payment Providers or Server Control Panels.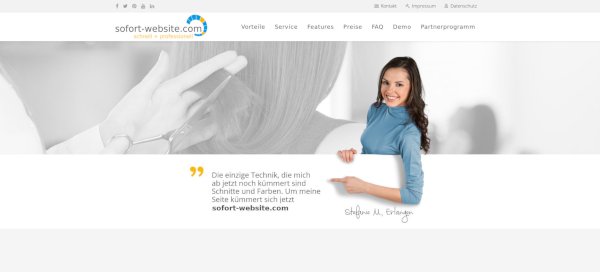 The Website Manager can be used to automatically install ready to go Website Drafts, like on Sofort Website. When selling a Draft the customer data are automatically included like in the impressum.
Satisfied customers with Websites from Medialekt