The standard view of Digistore Connect Extension is a simple dashboard that displays significant key informations.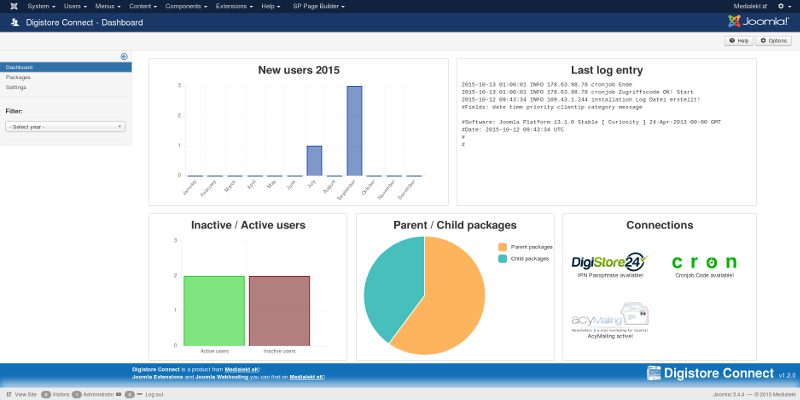 New users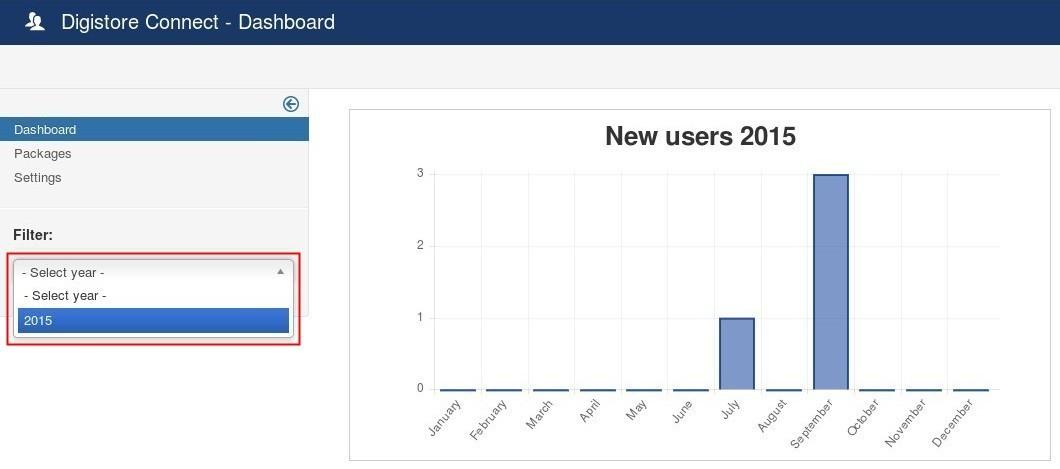 The upper left panel shows the detected users in the current/selected year.
You can select the desired year over the left filter box. The choice is determined by the user registration date.
Last log entries
A log file is created automatically during the first call of the extension. Currently, only a cronjob writes informations to the log. To see if they could be accessed correctly on the function and which users have been processed.
Inactive / Active users

This view shows all active and also inactive users. Users who are inactive for a long time, can be removed, for example in a "clean-up" request in the end of each year.
Parent / Child packages
The pie chart indicates the ratio or the number of parent and children packages.
Connections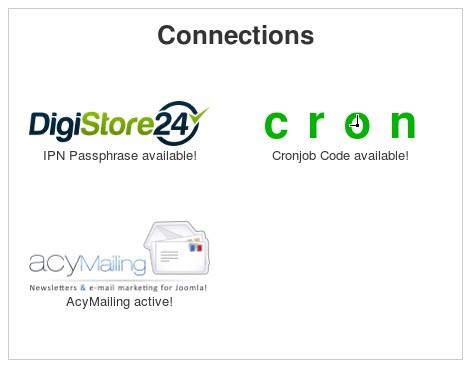 Here all the active connections of the extension are displayed.
Digistore24
This logo is displayed in red if no IPN Passphrase exists. So Digistore24 can not access to the extension. Only when a corresponding passphrase has been set as described in the Configuration, the logo changes to green!


Cronjob
Even the logo is displayed in red, as long as no Cronjob Code is available and switches to a green logo, if a code is available as in Runtime Packages & Cronjob described!


AcyMailing
The logo is only displayed when in the Email Marketing Setting AcyMailing was selected.