With ISPConfig you can setup all your Mail-Accounts.
Create Email Domain
After login with your access data, go to Email → Domain → Add new Domain: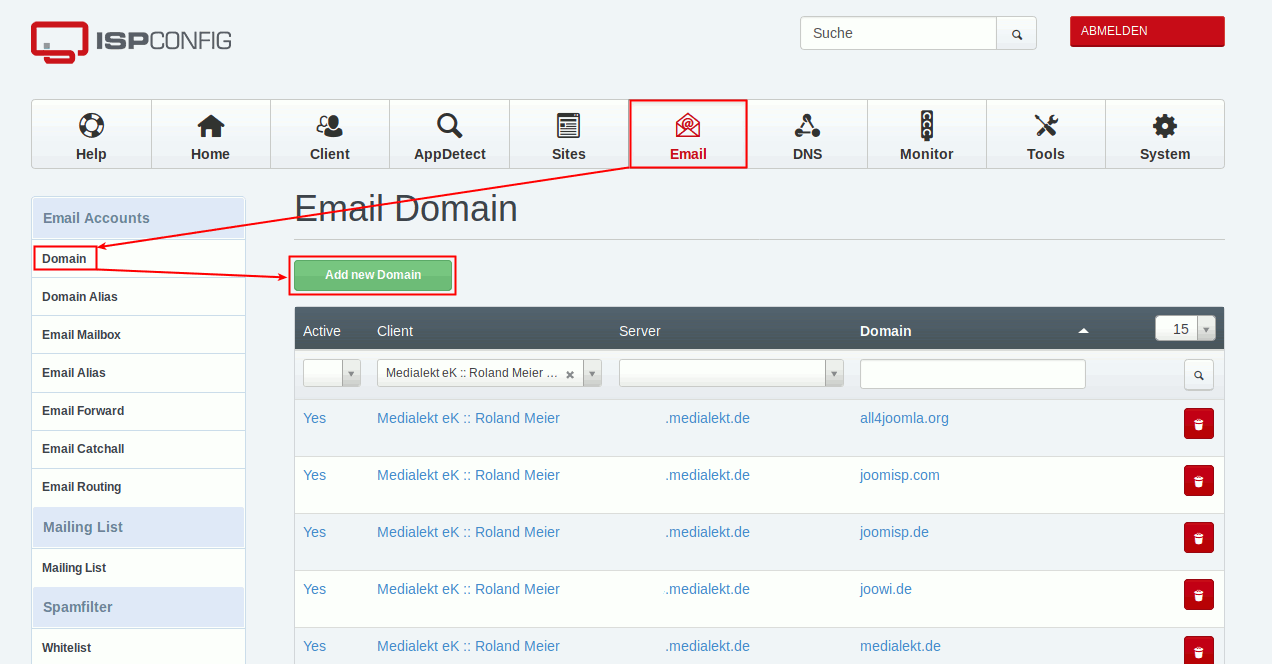 Server
According your Webhoster you can select different Email-Server.
Domain
Enter the Domain where you want to create Email-Accounts.
Spamfilter
Select global Domain Spamfilter.
You can also create a DKIM-Entry which you can also add to your Registrar if you wish.
Create a Email Account
To create a new Email Account, go to Email → E-Mail Mailbox → Add new Email Mailbox: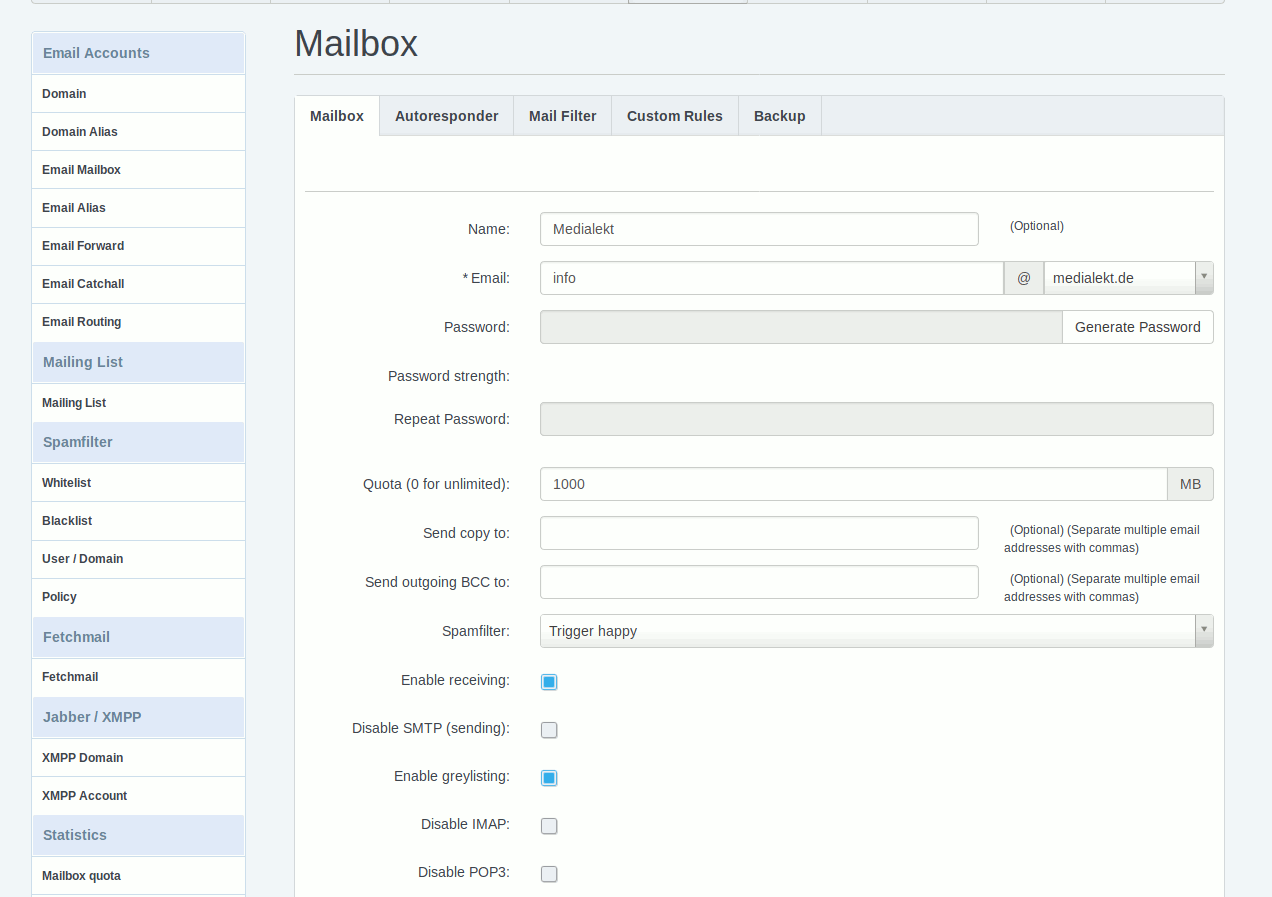 Mailbox


Name
Enter the Name of the Mailbox, it´s shown at your receivers.
Email
Enter the Part before @. If you setup more Email Domains, you can choose the Ending.
Password
Quota
You have an available Email-Quota. Split it between all your Email Mailboxes so you did not exceed.

Autoresponder
Here you can enter an absence message, if you go on vacation for example.
Mail Filter
Here you can define your own filters, for example move incoming Mails with the subject "Invoices" to an own folder.
Backup
Choose your Backup options. We recommend:

Backup Intervall: Daily
Amount of Backups: min. 3
Special Anti-SPAM Settings
The following settings have already proven themselves to restrict some spam:
In Email Mailbox


Spamfilter: Trigger happy
Activate Greylisting

In Email Mailbox → Email Filter
Move Spam Emails to the Junk folder.
Please note to look also into this folder because it is possible that non Spam-Mails find their way into this folder!
Spamfilter Whitelist / Blacklist
Set individual Email addresses to the corresponding lists.